Through his preaching and writing, Johan O. Smith has been a great example and a guide to a deeper life with Christ.  Even after over 100 years, his books is still highly relevant for people who long for a personal life of victory over all conscious sin!

Kåre J. Smith
Buying in bulk?
Contact forlaget@skjulte-skatter.no for special orders
Other books in the online store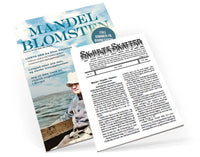 Subscribe to Hidden Treasures
Get the latest articles from Hidden Treasure in print version straight to your mailbox.
Read more