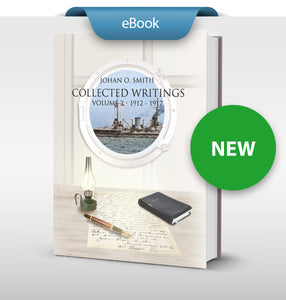 Johan O. Smiths Collected Writings Volume 2 • 1912 - 1917 (English) - eBook
Sale price

kr 400,00

Regular price
This book is the second volume of the complete writings of Johan Oscar Smith in their original, unabridged form.
Through his personal letters and the articles he wrote for Skjulte Skatter, we are able to follow him during the time from when he and his brother Aksel started the paper, Skjulte Skatter, up until 1917, before Aksel became gravely ill. In this period, Smith also wrote many letters to his close co-workers, such as Elias Aslaksen and Theodor Ellefsen.

For the interested reader, this collection of letters and articles will provide profound insight into those things Johan Oscar Smith regarded as being essential for those who desire to live a wholehearted Christian life.

Adding product to your cart
Use left/right arrows to navigate the slideshow or swipe left/right if using a mobile device