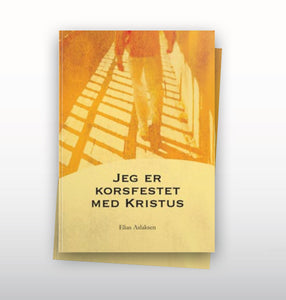 Jeg er korsfestet med Kristus
Sale price

kr 50,00

Regular price
One thing is that he was crucified, but it is something else that we are crucified, just as it is one thing that he did God's will, but something else that we do. He was not crucified for us so that we should not be crucified, but because we should be crucified with him.

"Christ died for our sins after the scriptures." 1 Cor. 15, 3. "But he is wounded for our transgressions, broken for our iniquities; the punishment lay on him for us to have peace .... "Es. 53, 5. That Christ was crucified for us, that he died for our sins, that the penalty of sin was imposed on him, we all know this. But that we were crucified with him, and that we - by faith - can and shall have this realised in our lives is something very unknown, something that most people haven't even heard of, which a few people have heard a rumor, which quite a few are doing, and which very few have gained grace to realize in their life. -

The purpose of this little book is that this must succeed for many. May it succeed, dear reader.
Published: 1937
Adding product to your cart
Use left/right arrows to navigate the slideshow or swipe left/right if using a mobile device